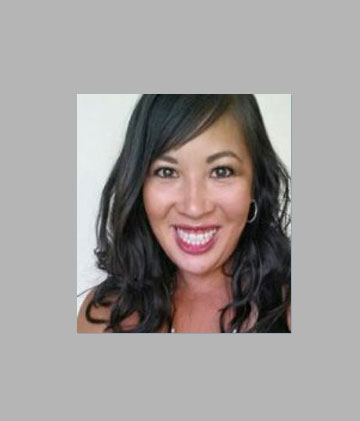 Carole Cheung, CAT(C), RMT
Registered Massage Therapist and Certified Athletic Therapist
Carole graduated from Sheridan College's Bachelor of Applied Health Science (Athletic Therapy) program in 2008. She furthered her studies and graduated with a Massage Therapy Diploma from the Ontario College of Health and Technology in 2015. She is a member of the Canadian Athletic Therapists Association, OATA, Canadian Massage Therapists of Ontario and the Registered Massage Therapist's of Ontario. Carole is a firm believer of balance within the body. Her clinical philosophy includes manual therapy and active rehabilitation. This includes educating patients about their condition, prevention of injuries and incorporating a stretching and strengthening program. Her focus is reinforcing the fundamentals of movement and correct techniques. Carole has gained vast clinical and field experience over the years. She is the Head Therapist/Medical Coordinator for the Oakville Crusaders Rugby Club and has worked with them since 2007. She also worked as a Certified Athletic Therapist with Rugby Ontario from 2007-11, working with the U17/19 Women and U19 Men's teams. In her free time, Carole enjoys playing competitive beach/court volleyball, running and camping with her high energy dogs. Carole won the 2017 Diamond award as top massage therapist with the Oakville Beaver.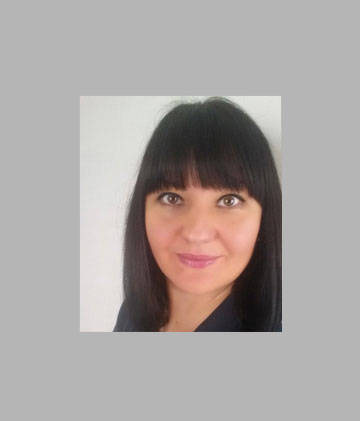 Barbara Kalachnikova, RMT
Registered Massage Therapist
Barbara graduated from Sutherland-Chan Massage Therapy School in Toronto. She is a Registered Massage Therapist in good standing with the Ontario College of Massage Therapists. Barbara is able to provide the hands-on-skills needed to mobilize soft tissue and its adjoining structures by incorporating a variety of techniques and continuously developing her skills to assist in healing and overall well-being for all patients. Barbara's practice range varies from deep tissue to lighter therapeutic work, as well as relaxation-focused treatments and pregnancy massage. She is trained in Myofascial Release, Swedish Massage, Hot Stone Massage, Craniosacral and Manual Lymph Drainage. She has experience working in a variety of cases, including but not limited to, MVA's, headaches and repetitive strain injuries. Barbara also uses posture as a guide and without proper alignment the body is not in balance; which can lead to chronic, fatique and re-occuring injuries.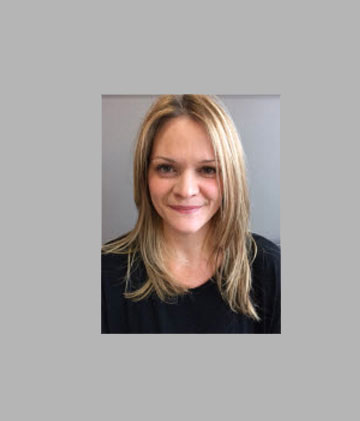 Sophie Dann, RMT
Registered Massage Therapist
Sophie graduated from Trillium College and is a Registered Massage Therapist with the College of Massage Therapists of Ontario. During training she had the opportunity to participate in student clinic within the school and outreaches in the community. This allowed her to gain experience in treating a variety of chronic and acute conditions, overuse injuries, stress, scar tissue, neurological conditions and prenatal massage. She developed a special interest in sports injuries and rehabilitation and is fascinated by the positive and rewarding effects of Massage Therapy has on the body. Sophie is committed to listening to your health goals and needs, so you can achieve your optimal health. She will continue to strive for excellence by maintaining her continuing education and upholding the highest quality of care with her practice. Sophie works Tuesday through Saturday at the clinic. Please call front desk staff at 905-257-1904 to book an appointment.
Shanta Wehrli
After obtaining her Honours BA degree at the University of Toronto, Shanta spent many years working as a personal trainer and fitness instructor. Shanta went back to school to change her focus and start helping her clients from more of a rehabilitation point of view. She graduated from the advanced massage therapy program through 'Mo Mac' - Mohawk college and McMaster University and has worked with many different populations such as, but not limited to; the Hamilton Bulldogs - hockey team, knee and hip replacement, palliative care patients and everyday people. She enjoyed working at Oakville Trafalgar Memorial Hospital as an RMT. Shanta enjoys partnering with active people who want to get better and improve their health and well being. Some of her techniques used are myofascial release, cranial sacral, cupping, PNF stretching, trigger point release and general Swedish massage. The body wants to heal itself and together we can make that happen. In her spare time, Shanta teaches meditation and yoga. She is actively involved in public speaking with Toastmasters. Shanta works at our clinic on Mondays, Wednesdays, Fridays and Saturdays. Please call now for an appointment.