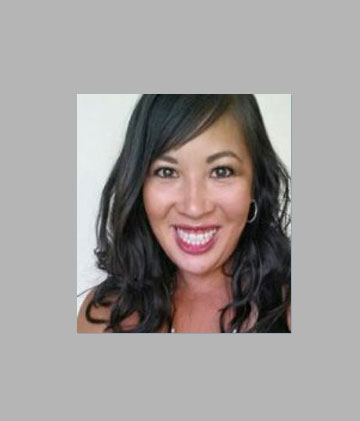 Carole Cheung, CAT(C), RMT
Registered Massage Therapist and Certified Athletic Therapist
Carole graduated from Sheridan College's Bachelor of Applied Health Science (Athletic Therapy) program in 2008. She furthered her studies and graduated with a Massage Therapy Diploma from the Ontario College of Health and Technology in 2015. She is a member of the Canadian Athletic Therapists Association, OATA, Canadian Massage Therapists of Ontario and the Registered Massage Therapist's of Ontario.   Carole is a firm believer of balance within the body. Her clinical philosophy includes manual therapy and active rehabilitation. This includes educating patients about their condition, prevention of injuries and incorporating a stretching and strengthening program. Her focus is reinforcing the fundamentals of movement and correct techniques.   Carole has gained vast clinical and field experience over the years. She worked as a Certified Athletic Therapist with Oakville Crusaders Rugby Club from 2007-19 and with Rugby Ontario from 2007-11. She also provided medical coverage at Invictus Games Toronto in 2017, where she worked with wounded veterans competing in various sporting events.  In her free time, Carole enjoys playing competitive beach/court volleyball, softball, stand up paddleboarding and camping with her high energy dog. Carole won the Oakville Reader's Choice Awards – Best Massage Therapist in 2017, and 2019-2021.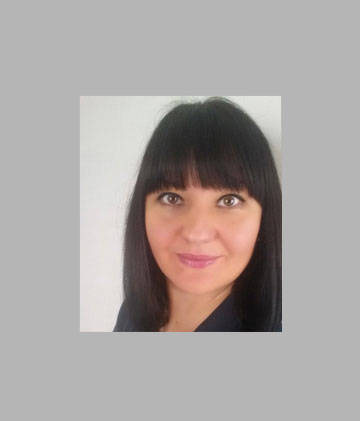 Barbara Kalachnikova, RMT
Registered Massage Therapist
Barbara graduated from Sutherland-Chan Massage Therapy School in Toronto. She is a Registered Massage Therapist in good standing with the Ontario College of Massage Therapists. Barbara is able to provide the hands-on-skills needed to mobilize soft tissue and its adjoining structures by incorporating a variety of techniques and continuously developing her skills to assist in healing and overall well-being for all patients. Barbara's practice range varies from deep tissue to lighter therapeutic work, as well as relaxation-focused treatments and pregnancy massage. She is trained in Myofascial Release, Swedish Massage, Hot Stone Massage, Craniosacral and Manual Lymph Drainage. She has experience working in a variety of cases, including but not limited to, MVA's, headaches and repetitive strain injuries. Barbara also uses posture as a guide and without proper alignment the body is not in balance; which can lead to chronic, fatique and re-occuring injuries.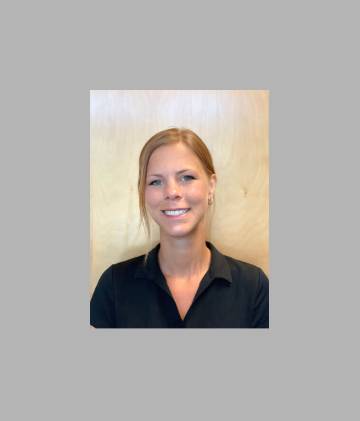 Carolyn Baranowski
Registered Massage Therapist
Carolyn Baranowski has always been passionate about massage therapy. Although raised in Oakville, she graduated from Georgian College in Barrie and qualified for her certification exams as a Registered Massage Therapist in 2010. She enjoys helping others by applying the appropriate knowledge and techniques to meet each client's individual health needs, always working within her scope of practice and referring to other health care professionals when it is in the clients best interest to do so. Safety and comfort are a priority in which Carolyn takes special care in ensuring this throughout each treatment. She continuously works to expand her knowledge by reading, taking courses, watching videos and discussing treatment approaches and plans with other health care professionals. Carolyn is very passionate about health and living a balanced lifestyle, and is always happy to guide others in the right direction. When Carolyn isn't working, she cooks a lot, golfs a little, loves games, enjoys spending time outdoors and with loved ones. Her warm-hearted personality, extra care when communicating and commitment to health make her an outstanding healthcare professional.
Matthew Maron, RMT
Registered Massage Therapist
Matthew graduated from the Canadian College of Massage and Hydrotherapy in Toronto, where he completed a 2-year program in Massage Therapy. Matthew is a Registered Massage Therapist licensed with the College of Massage Therapist of Ontario and an active member of the Ontario Massage Therapist Association. Matthew is trained in several massage therapy techniques and believes in educating his clients about body awareness and injury prevention. Matthew specializes in sport-related injuries, chronic pain management, deep tissue massage, myofascial release, muscle tension, migraine, headaches, and prenatal & postpartum health. Matthew will be working at Be in Motion on Tuesday's 12-8.