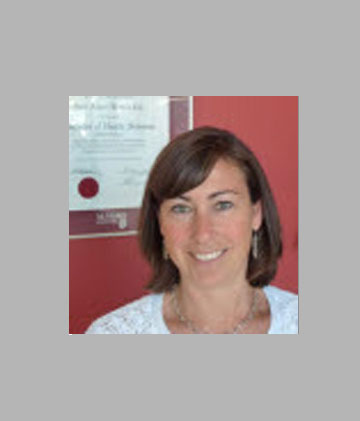 Dodie McLenahan, BHScPT
Registered Physiotherapist
Dodie graduated from The University of Western Ontario with an undergraduate degree in Kinesiology and from McMaster University's Physiotherapy Program. Dodie has advanced manual therapy and acupuncture knowledge from all the courses she has taken though the Canadian Orthopedic Division of the CPA and AFCI. She has completed her intermediate manual practical exam and her final Level V course within the Orthopedic Division. Dodie will be completing her final orthopedic exams next year.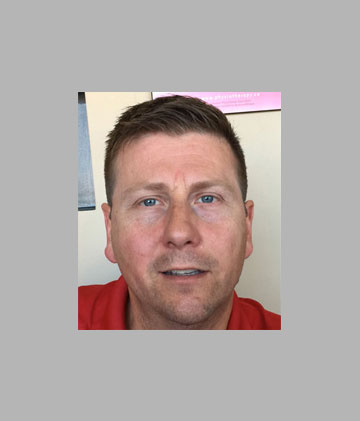 Brian Empey, BPE, DipSIM, BHScPT, MCISc(MT), FCAMPT, CIC
Registered Physiotherapist
Brian is a graduate of Sheridan College's Sports Injury Management Program in 1996, McMaster University's Physiotherapy Program in 2000 and the University of Western Ontario's Masters of Clinical Science in Manipulative Physiotherapy MCIScMT in 2013. Brian is a Registered Physiotherapist and specializing in advanced Manual Therapy, Sports Medicine and Acupuncture. Brian has completed his Diploma of Advanced Manual and Manipulative Physiotherapy (FCAMPT) and is an Adjunct Clinical Professor with McMaster University and a mentor within the Orthopedic Division.
» Read More
Brian has won the 2016 and 2017 Diamond award with the Oakville Beaver. Brian has completed his Level II Titleist certification with TPI and has also completed his certification with Boditrak Golf. Brian is also a Credentialed ImPACT Consultant (CIC) and performs baseline and post injury concussion assessments and treatments.
» Read Less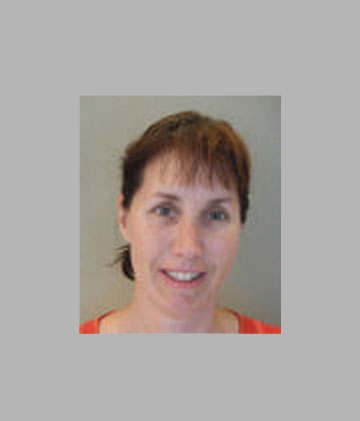 Della Zenker
Registered Physiotherapist
Della graduated from Western Ontario University's Physiotherapy Program in 1994. She has advanced manual therapy through the Canadian Orthopedic Division of the CPA. She has also completed her Certificate of Intermediate Manual and Manipulative Physiotherapy. Della has completed her Level IV course and will be continuing with level V and her final FCAMPT exams next year.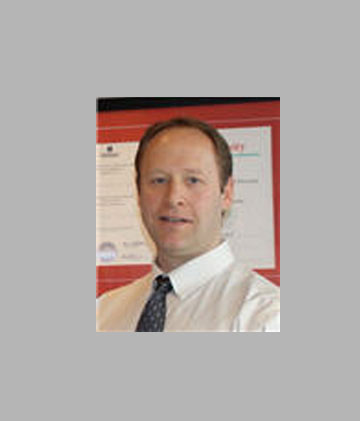 Randy Foster, BPE, DipSIM, CAT(C)
Certified Athletic Therapist
Randy graduated from Sheridan College's Sports Injury Management program in 1994. He holds the title of Certified Athletic Therapist from the Canadian Athletic Therapists Association (CATA). Randy worked with Gymnastics Canada for 8 years and was part of the medical team that won the Grey Cup with the Toronto Argonauts in 2004. 2003 Core Medical Team for the Pan Am Games, Dominican Republic 2004 Core Medical Team for the Summer Olympics, Athens, Greece. Randy won the 2017 Gold award as top therapist with the Oakville Beaver.
Tim Childs
Registered Physiotherapist
Tim graduated from McMaster in 2014 with a MSc Physiotherapy after completing his undergraduate studies in Kinesiology and Rehab at Western. He has spent the last several years practicing a variety of public and private orthopaedic settings. He has completed his level 3 courses through the Orthopaedic Division of the Canadian Physiotherapy Association, as well as additional training in vestibular rehab and acupuncture through AFCI. Tim is a retired amateur athlete, having played baseball and football through his youth. He spent 10 years as a medic in the CAF Reserves and had the opportunity to train around the country. Now, he enjoys sneaking in some reading or the occasional workout around spending time with his wife and their two young children.
Kareem Ali
Registered Physiotherapist
Kareem graduated his undergraduate degree in Human Kinetics from the University of Ottawa, where he gained experience working with the strength coaching department for professional sports teams including the CFL, OHL and NASL. Kareem received his Masters in Physiotherapy from McMaster University in 2018. Kareem uses evidence-based practice to create specific treatment programs including manual therapy, exercise and education to help patients reach their goals. Kareem is passionate about exercise science and physiotherapy and was honoured to have his own research published in the BMC journal for back pain in 2020. Kareem is a firm believer in ongoing education and has received certifications in Advanced Orthopaedic Manual Therapy, Introduction Acupuncture/Dry Needling and attending numerous mentorship workshops working on manual, soft tissue and rehab protocols. During his free time Kareem is passionate about sports and exercise. He works as a coach at F45 Training Studio, helping people in the community with their health, fitness, and lifestyles. He also plays basketball, golf, tennis and runs in his spare time. He also enjoys travelling with his fiancé.